Grammatron

Posts: 32186
Joined: Tue Jun 08, 2004 1:21 am
Location: Los Angeles, CA
Been thanked: 1410 times
pillory wrote:jokes aren't funny....seriously thinking......

seriously thinking might be funny....but it's not joke
---
Witness

Posts: 13648
Joined: Thu Sep 19, 2013 5:50 pm
Has thanked: 1551 times
Been thanked: 2083 times
Japan Today wrote:

430 passengers trapped as heavy snow strands train in Japan

NIIGATA — Around 430 passengers were forced to stay a night aboard a local train stranded since Thursday evening due to heavy snowfall in Niigata on the Sea of Japan coast.

According to rescue workers, five of them -- a man in his 40s and four women in their teens and 20s -- felt unwell and the man was taken to a hospital. The train resumed service Friday morning about 15 hours after it was stranded, with many passengers exhausted after standing all night in crowded cars.
https://japantoday.com/category/national/430-passengers-trapped-as-heavy-snow-strands-train-in-Japan
---
Anaxagoras

Posts: 20192
Joined: Wed Mar 19, 2008 5:45 am
Location: Yokohama/Tokyo, Japan
Has thanked: 1235 times
Been thanked: 1009 times
Yeah, saw that on the news this morning.
A fool thinks himself to be wise, but a wise man knows himself to be a fool.
William Shakespeare
---
Doctor X

Posts: 65461
Joined: Fri Jun 04, 2004 8:09 pm
Title: Collective Messiah
Location: Your Mom
Has thanked: 2957 times
Been thanked: 1891 times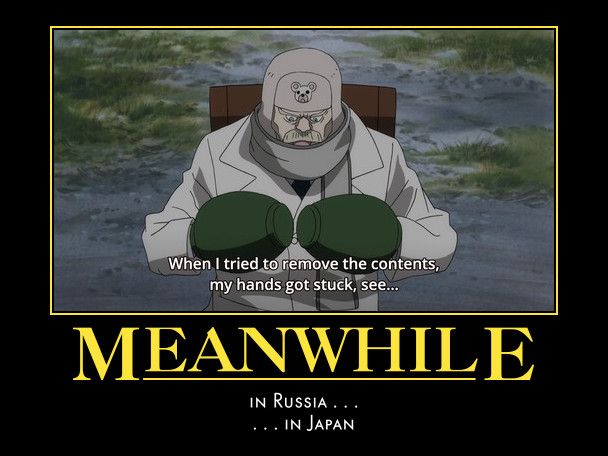 --J.D.
Mob of the Mean

: Free beanie, cattle-prod and

Charley Fan Club

!
"

Doctor X

is just treating you the way he treats everyone--as subhuman crap too dumb to breathe in after you breathe out."--

Don




DocX

: FTW.--

sparks


"Doctor X wins again."--

Pyrrho


"Never sorry to make a racist

Fucktard

cry."--

His Humble MagNIfIcence


"It was the criticisms of Doc X, actually, that let me see more clearly how far the hypocrisy had gone."--

clarsct


"I'd leave it up to Doctor X who has been a benevolent tyrant so far."--

Grammatron


"Indeed you are a river to your people.
Shit. That's going to end up in your sig."--

Pyrrho


"Try a twelve step program and accept Doctor X as your High Power."--

asthmatic camel




WS CHAMPIONS

X3!!!

NBA CHAMPIONS

!!

Stanley Cup!
SB CHAMPIONS

X5!!!!!
---
Grammatron

Posts: 32186
Joined: Tue Jun 08, 2004 1:21 am
Location: Los Angeles, CA
Been thanked: 1410 times
pillory wrote:jokes aren't funny....seriously thinking......

seriously thinking might be funny....but it's not joke
---
Witness

Posts: 13648
Joined: Thu Sep 19, 2013 5:50 pm
Has thanked: 1551 times
Been thanked: 2083 times
Would you eat a banana and its peel?

If you've ever wanted to eat banana peel, Japan is the place for you.

People from all over the country are visiting a department store that sells an unusual version of the fruit. It looks just like any other banana, but it's supposed to be softer and sweeter -- and its peel is edible.

In Japanese, it's being described as "mongee" -- the "super" banana.

Even though they cost around $6 each, the special bananas have had no trouble attracting customers to the one place in the country where they're sold, the Tenmaya store in the southwestern city of Okayama. The company that grows them told CNN it's ramping up production to meet rising demand.

Bananas are one of the most popular fruits in Japan. The country has long relied on imports from places like the Philippines, where the climate is better suited to growing the fruit.

But D&T Farm, the company behind the super bananas, is hoping to change that with an agricultural method it calls "freeze-thaw awakening."

Bananas usually grow in temperatures around 30 degrees Celsius (86 Fahrenheit). But D&T Farm says it has found a way to cultivate them at far cooler temperatures inside a special greenhouse, says CEO Tetsuya Tanaka.

The process, which involves initially freezing the bananas' cells, makes the skin edible and even nutritious, D&T says. Its researchers claim it also allows them to grow other tropical fruits, such as papayas and pineapples.
http://money.cnn.com/2018/02/02/news/companies/banana-peel-edible-mongee-japan/
---
Pyrrho

Posts: 24558
Joined: Sat Jun 05, 2004 2:17 am
Title: Man in Black
Location: Division 6
Has thanked: 2515 times
Been thanked: 2440 times
The flash of light you saw in the sky was not a UFO. Swamp gas from a weather balloon was trapped in a thermal pocket and reflected the light from Venus.
---